I hope you all enjoy the Cherry chocolate chip cupcakes that I made for a 4 year old birthday party. It was done by me and my lil sis Linny (Du'Cakes). It looks so much like Spongebob that I honestly didn't want to give it away lol. But I did and I'm happy I did because he enjoyed it.
Cupcake CAKE! :)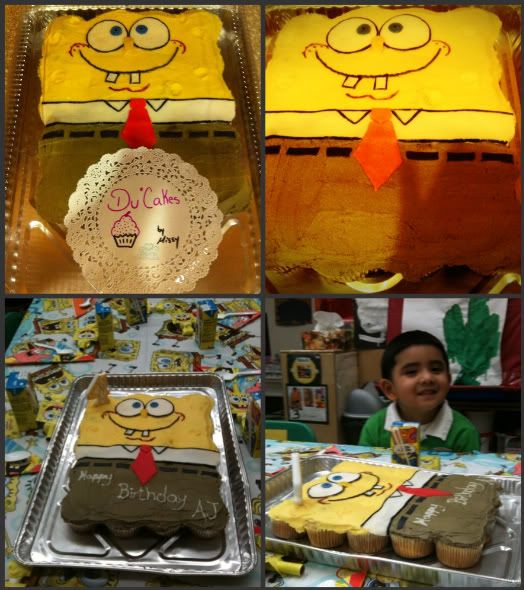 HAPPY BIRTHDAY AJ!
The Secret:
How many people have read or watched the Secret? After watching it I realized I was always doing that even before I knew what "the Secret" was and I am a firm believer of it. However in the movie they explain to wake up and be grateful everyday for at least one thing in your life. As of today I started to do that and it feels good but now I have to keep it up. What did you think of The Secret?
BTW- Sorry but I had to move the giveaway till Sunday. Stay tune its a goody.
Peace and Love
Missy