Hey Everyone,
I'm sorry I haven't been on I finally had my surgery to remove my tumor (YES ITS ALL GONE) and everything went well. I just kind of underestimate my surgery I thought it was going to be one or two incisions not 5! Thank goodness for my family, my mom has been taking care of me everyday like cooking and cleaning for me. My dad and boyfriend help me get up and get things for me since I can't bend down yet. I love my family. However, I'm walking little by little and hoping three weeks of disability is enough but it looks like I might be taking a 4th week to feel 100%.
Oh! And here all my GET WELL GIFTS! I love my friends and Fam.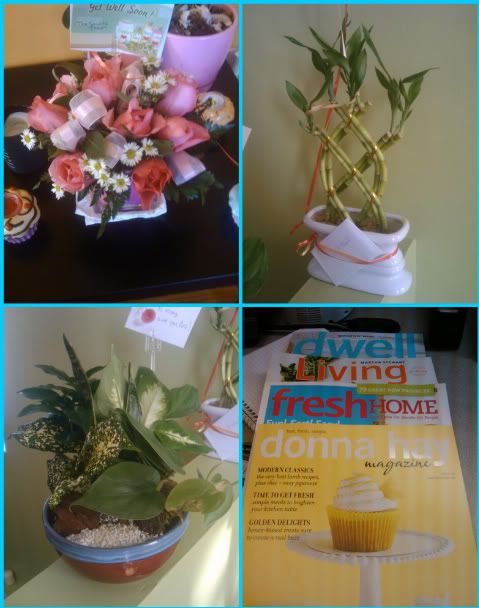 Onnnnn a brighter note! Check out the cupcakes I did for a 5 y/o birthday party a week before my surgery! Super cute!
*sigh* I CAN'T WAIT TO GET TO BAKE AGAIN!
THANK YOU FOR THE AWARD!
Watching- How I met your mother