Baking in January
Earlier this month an old high school friend contacted me on Facebook because she saw I was selling cupcakes and she placed an order. The order was for her nephews 1 year old birthday party. I was excited about it! Check out the pictures.
(Julius is such a cute and Happy baby!)
This past weekend I had 3 other orders. One order was for a baby shower and the other 2 JUST BECAUSE they love my cupcakes, which all are repeating customers J.
I'm really grateful that people are starting to contact me for more orders. I'm really enjoying the baking process and the different orders. This is something I have a true passion for…
That being said I decided to challenge myself to think out of the box and come up with my own recipes every month. I promise to come up with at least 12 different cupcakes.
Cupcake of the month: January
Pebble Cakes
Vanilla and fruity pebbles cake
Honey Frosting
Topped with fruity pebbles
And drizzled with condensed milk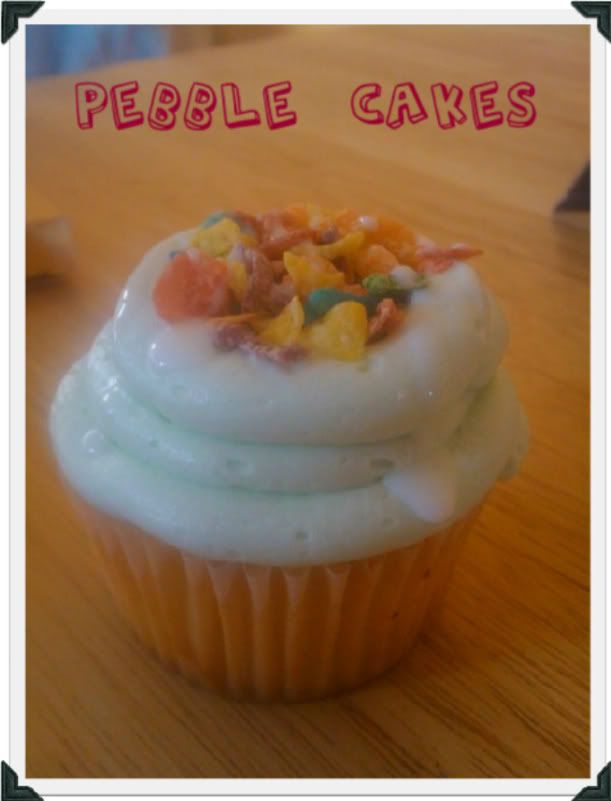 Currently listening to:
Stereophonics - Maybe Tomorrow
Adele - Rolling In the Deep